Every Other Weekend
Coming of Age with Two Different Dads 
Winner of the Firebird Award in the nonfiction category
Anthony's father, Gerald Mohr, is a well-known radio actor before slipping to the Hollywood B-list thanks to the advent of television. Accepting the lead in a dying Swedish TV series, he falls for the script girl and divorces Mohr's mother, who goes on to meet and marry another divorced person, credit card industry pioneer Stanley Dashew. 
As his stepfather's career rises and his biological father's eases downward, Anthony tries to find his place. One weekend he's sailing on his stepfather's fifty-eight-foot catamaran; the next, his Swedish stepmother tells him that they're poor. Coming of age in a time when divorce is rare and viewed as shocking, Anthony lives at the edges of what others regard as a dream world, a place where reality and fantasy blend, maps lead to the homes of the stars, and obstacles abound.
Reviews
hippocampus review
Anthony J. Mohr has written a familiar Hollywood morality tale. Famous man dumps his loyal wife for a femme fatale. The plucky divorcee, struggling as a single mother, is swept off her feet by a wealthy businessman who welcomes her son as his own – as her ex's career fizzles. But this is not pulp fiction. Every Other Weekend: Coming of Age with Two Different Dads (Koehler Books, Feb. 2023), is the author's memoir as the only child of Rita and Gerald Mohr, a radio star of the 1930s and 40s who appeared in dozens of movies and television shows in the 1940s to the 60s. Read more
Ruth Bonapace
Hippocampus Magazine
Literary Titan
Every Other Weekend by Anthony Mohr is an enthralling narrative that transports readers to the vibrant backdrop of 1950s Los Angeles. However, this is not merely a tale of an ordinary teenager; it delves into the life of Judge Anthony Mohr, the son of Hollywood B-list actor, Gerald Mohr. Mohr's memoir encapsulates the complexities of navigating life with two fathers – a situation far from commonplace in 1950s LA when divorce was a rarity. Read more here.
Literary Titan
5 Star Review
Book Trib
'Every Other Weekend is a well-written captivating memoir with vivid characters and descriptions of the author "vicariously riding the Stan and Gerry roller coaster.' Read full review
Book Trib
Martha Highers
"Like the radio actors he grew up listening to, especially his own father, Tony Mohr's voice and words evoke a world. I know that Angelenos will find that world compelling, but I did too. I especially appreciate the child's-level gaze at Hollywood and Beverly Hills during the years of the Red Scare and Joe McCarthy. But the memoir transcends its decades to speak universally to young people everywhere working to belong to a family and a place. Mohr's lifelong dedication to both inform this work."
Martha Highers
Editor of Under the Sun
Hawk Koch
"I found Every Other Weekend profoundly moving and insightful about fathers, divorce, the law, and an amazing life."
Hawk Koch
Producer, author of Magic Time
Bill Geerhart
"A highly absorbing and entertaining Cold War era coming-of-age story set against the backdrop of Fifties B-movie Hollywood. I loved every page of it!"
Bill Geerhart
editor and co-founder of CONELRAD.com
Charlotte Rains Dixon
"In Tony Mohr's immersive memoir, Every Other Weekend, the Los Angeles of a more innocent time comes to life. Via his quest to understand his two fathers, Mohr illuminates the lives of two vastly different men. Through their personal effects, Mohr's research and his astounding memory, intimate portraits of the two men, Tony himself, and a golden era in the infamous city emerge. Highly recommended."
Charlotte Rains Dixon
Book coach and Author of The Bonne Chance Bakery, The Matchmaker's Temptation, Emma Jean's Bad Behavior
Patricia Glaser
"Anthony J. Mohr's debut memoir, Every Other Weekend, delivers a deftly written story about growing up in Southern California as the child of divorce at a time when divorce was so scandalous it made headlines. Mohr's dazzling writing reveals the challenges he faced while navigating the radically different worlds of his B list actor father and his successful businessman stepfather. This tender and compelling memoir--part history lesson, part coming of age story—reveals with poignancy and humor the sometimes-scrappy determination and resolve of a nerdy kid facing two wildly different fathers. At its core, Every Other Weekend is a study in contrasts and ultimately, a love letter to the two men who raised him."
Patricia Glaser
Producer, Entertainment attorney, Board of Directors Geffen Playhouse, Board of Directors, Center Theater Group
 "This discerning memoir is at once heart-wrenching, thought-provoking, and highly enjoyable. Many aspects of Mohr's childhood with two dads—both imposing personalities, albeit in very different ways—were difficult, sad, or confusing, but he also manages to see the positive attributes of both men. Both dads made indelible impressions on his upbringing and character. While many memoirs degrade to tell-all's rife with blame, the author, a retired Superior Court judge, exudes fairness as he revisits and reevaluates his past. Mohr writes with ease, affability, and a talent for details, especially when recreating a 1950s and 60s childhood in Hollywood and Beverly Hills. And the book offers striking insights into what a child understands compared to an adult looking back. It all amounts to a fascinating read."
Ellen Sherman
author of Into the Attic
Jeffrey Richards
"Whether or not you had two sets of parents, as Anthony J. Mohr had, you will find Every Other Weekend a richly rewarding read about familial relationships.  It is an evocative and loving tribute from a son to his father (s) and you will smile and be moved by Mohr's look back in affection."
Jeffrey Richards
Tony Award winning Broadway producer
Edan Lepucki
"Every Other Weekend not only makes Los Angeles and New York in the 1950s and 1960s come alive, it also sensitively depicts what it feels like to grow up in a fractured, complicated family. Anthony J. Mohr writes with compassion, elegance and honesty, and this story of his upbringing is such a pleasure to read."
Edan Lepucki
author of California and Woman Number 17
Allison K Williams
"Before 90210, there was 1952—growing up in Beverly Hills, Tony Mohr skillfully weaves memories of two fathers through Hollywood gossip and behind-the-scenes tales of the lifestyles of the rich-but-not-famous and famous-but-not-rich. A wry, intriguing look at coming of age in 1950s early 60s America, and how America came of age through television."
Allison K Williams
author of Seven Drafts: Self-Edit Like a Pro from Blank Page to Book
Lisa Romeo
"Every Other Weekend—Coming of Age With Two Different Dads delightfully evokes a bygone era of Southern California through the tender lens of a young son growing up between two fathers and two worlds. Mohr paints the fun and freedom of traveling through celebrity rich Hollywood with his father, a B-list actor, flirt and crude teacher of life, against the steadier backdrop of his caring, but remote businessman stepfather. Like his two fathers, Mohr's touching and tumultuous memoir is equal parts razzle dazzle and serious life lessons -- engaging, poignant, longing, nostalgic but never sentimental.  There's just enough mid-century Hollywood name-dropping, the gone glamour of radio stardom and early TV, all as fleeting as his mercurial father."
Lisa Romeo
author of Starting with Goodbye: A Daughter's Memoir of Love after Loss
"Anthony Mohr turns the usual heartbreak story of a child of divorce into a riveting coming-of-age saga that spans seven decades, two coasts, and multiple continents.  He takes us on his fascinating journey from a child too young to understand to an adult who has put the lessons learned from his two fathers about fairness, flexibility, and family to great use in his career as a sitting judge.  Mohr's story is infused with captivating personal and historical insights, especially from his early life as the son of a Hollywood actor; and his rich, descriptive, often poetic language practically dances off the page."
Terry Edmonds
freelance writer and former chief speechwriter for President Bill Clinton
"Anthony J. Mohr has written a must-read coming-of-age memoir for baby-boomers lucky enough to grow up in swinging Los Angeles. In easy and mellifluous prose, he captures the flavor of the 1950s and 1960s in the country's entertainment capital. A child of divorced parents, Mohr explores with retrospective grace the heartbreak and possibilities of a life with two fathers. Forced to accommodate to two entirely different approaches to life, Mohr recounts the choices that enabled him to grow into the respected and successful Superior Court Judge that he became."
Robert Post
Sterling Professor of Law, Yale Law School, author Citizens Disunited: A Constitutional Theory of Campaign Finance Reform, For the Common Good: Principles of American Academic Freedom
Carl Borack
"Anthony J. Mohr's memoir Every Other Weekend recalls with stunning recollection how he navigated a path between his parents' divorce and his second families after his mother and father remarried. The two fathers couldn't be more different, which he eloquently describes with great detail. His learning to succeed is immaculately shared with the reader. So too, are the trials and tribulations of his youth. Every Other Weekend is about love, family, perseverance, endurance, adolescence as well and a complex window into adult behavior. A truly great and enjoyable read".
Carl Borack
Film Producer: The Big Fix, Shiloh, Shiloh Season, Saving Shiloh, The Final Season; Documentary Producer/Director: A Path To Excellence, Once Upon A Dream, From Potential To Achievement, What Is It About Fencing? The Christina Seix Story, Bold Journey 1972 U.S. Olympian in fencing, Captain (non-playing team leader) of U.S. Olympic Fencing Team , '88, '92','96, 2000, Chief of Mission Olympic Fencing Team Rio 2016
Amanda Susskind
"Tony shared his manuscript with me on a Friday and asked me to let him know what I thought in the next 30 days. I was done reading on Sunday. Couldn't put it down. His depiction of Los Angeles in the 50s and 60s brings to mind the great shift that took place over the following two decades – from least diverse major city in the U.S. to most diverse major city in the U.S. Yet, even in its post-war baby boom growth era, it was a city of dreams – whether you were in industry or in The Industry. The authenticity and humility of Tony's depiction of himself as an awkward (though obviously brilliant) youth is both engaging and heart-rending. Fast read. Must read."
Amanda Susskind
President of Constitutional Rights Foundation, bringing civic education to K-12 schools all over the country
Nathan Leslie
"One could cut granite with Anthony Mohr's incisive, imagistic Every Other Weekend: Coming of Age With Two Different Dads. This memoir is profound in in its distillation and delineation of memory, father and stepfather emerging from these pages as a result of Mohr's honed, crystalized prose."
Nathan Leslie
editor of Maryland Literary Review
Bob Levey
"Nobody understands the DNA of Southern California as well as Anthony J. Mohr, and no one better evokes the life of a post-war boy as he shuttlecocks between his father and his stepfather. Every Other Weekend brilliantly describes what Mohr calls 'the scary backwash of divorce.' Bring smiles and tissues. You'll need both."
Bob Levey
former columnist, The Washington Post
"Set in Southern California in the early sixties, Every Other Weekend encapsulates the life of Tony, a young boy who learns to 'toggle between households' after his parents' divorce. Gerry, the B-movie actor who is as rough around the edges as the characters he portrays, considers his son a pal, while Stan, Tony's stepfather, is a successful businessman who keeps his distance from the boy. While Tony yearns for Gerry's understanding and acceptance, it is Stan who ultimately provides the stability and family life Tony so desires. Anthony Mohr's clever, intelligent writing, with its nostalgic references and inside look at Hollywood, kept me reading throughout the night. I can't wait to see what he comes up with next."
Renée Thompson
author of The Plume Hunter and The Bridge at Valentine
Sheila Weller
"Anthony Mohr's Every Other Weekend is a memoir of life with divorced parents in a place-Beverly Hills-where, believe it or not ( I know!) divorce was uncommon in the '50s and '60s. Mohr's life toggling between two sets of parents-a mom and stepfather of wealth, an actor father on his way 'down'-is sensitive and astute, and shows how the back-and-forth perspective affected Mohr's life path. I became a journalist because of my parents' dramatic and unusual divorced state; Mohr became a judge. The wisdom he uses in judicial decisions is keenly on view in these fascinating and eloquent pages."
Sheila Weller
author of Dancing At Ciro's: A Family's Love, Loss, and Scandal on the Sunset Strip, and Girls Like Us: Carole King, Joni Mitchell, Carly Simon-and the Journey of a Generation
Rebecca Forster, USA Today bestselling author of the Witness Series and Finn O'Brien Crime Thrillers
"A lesson in love and fortitude, Every Other Weekend is a must-read for those who treasure family in all its iterations."
Rebecca Forster
USA Today bestselling author of the Witness Series and Finn O'Brien Crime Thrillers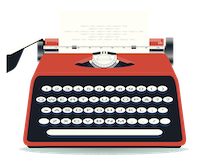 Receive book news, events, behind the scenes, and more!